Piko desk

The Piko wooden desk is made entirely of solid oak with the exception of the drawers and the bottom of the storage room.
As a standard, we offer a desk in three sizes, on request, we can make a different size. See more
Rexsitt Younique Syncro desk chair

Using a monocoque and then cut it and join it through a pivot that allows the rotation of backrest and seat, enabling with absolute precision the movement of Synchro system .

YOUNIQUE® special patented SYNCHRO guarantees a smooth movement that can be locked in 5 positions, 4 backwards and 1 forwards; the inclination of the backrest starts with 4° in negative ( which gives you the right spine support when working at computer) up to a backrest inclination radius of 27° back.

Using the right knob with a simple rotation in 3 steps, you can quickly adjust the backrest thrust spring, which can be calibrated according to weight up to 130 kg. See more.

Sitland CLASSIC
Elegant classic, laconic design with many functional options. Upholstery with elegant horizontal decorative seams. The chairs are suitable for managers, employees, visitors, and meeting rooms. See more
How to choose the right furniture for children?
Everyone has faced an important question - what furniture to choose for a child? Why it is important to choose a chair and a table, taking into account the changes in the child's height and what you need to know about the manufacturer - we will tell you how to choose the right furniture for the nursery. Read more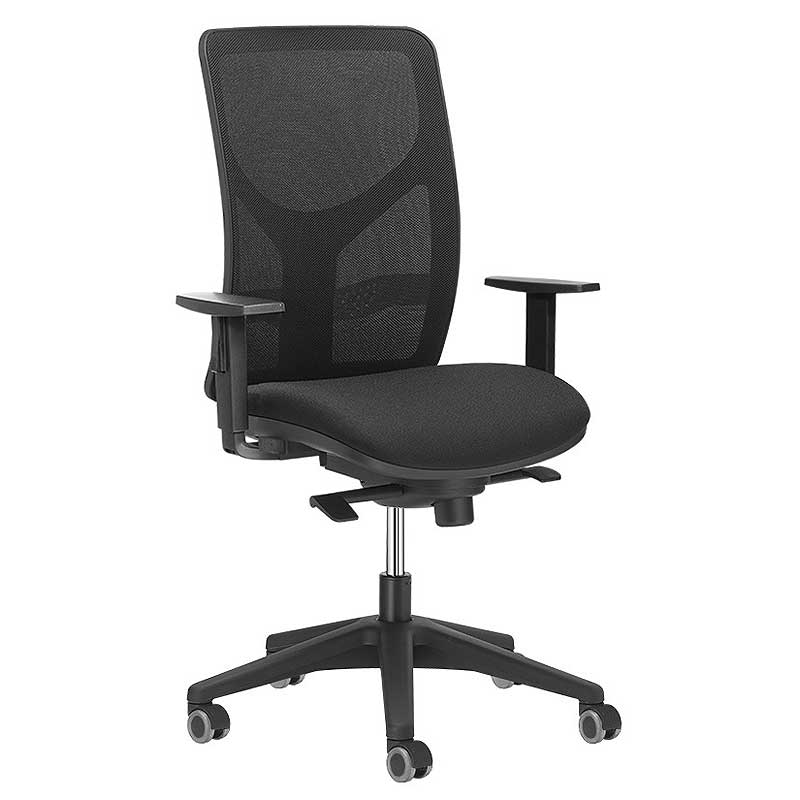 Desk chair NoName
Ergonomic office chair NoName with mesh back, permanent contact mechanism for the regulation of the angle of the back, lockable in 4 positionsHeight adjustable lumbar supportBlack elastic, breathable back meshTilt tension adjustmentUpholstered seat with black fabric, Abrasion: 1≥ 100,000 MartindaleHeight adjustable armrestsWith anti-shock systemBlack 5-star base with self-braking rubber casters ø 50 mmUp to 120kgManufacturer warranty 5 years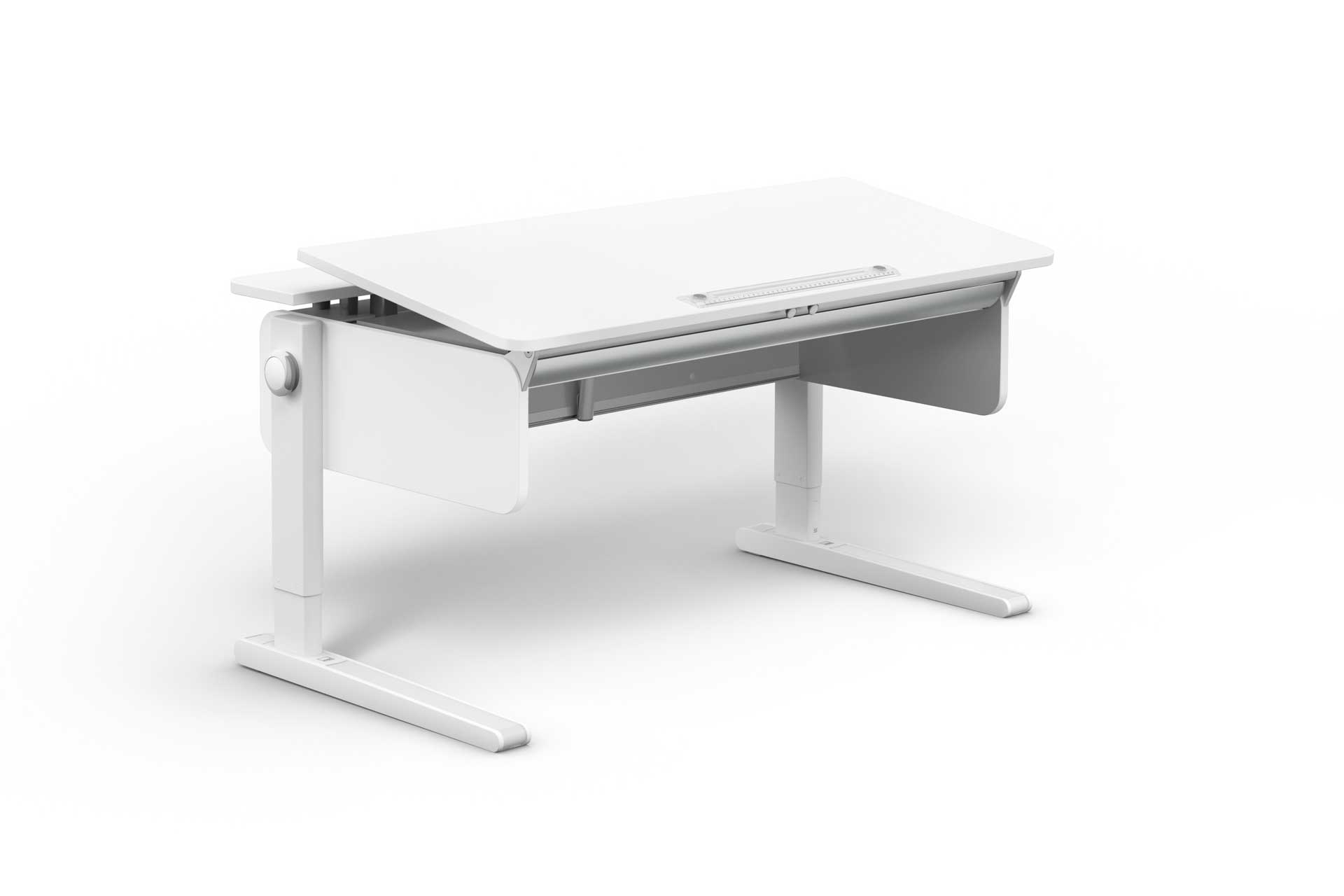 Moll CHAMPION children desk FRONT UP
Addition for children's desk CHAMPION. Only moll offers all these options for extensions!When a child first starts going to school, it only needs a few pieces of paper. Later, he'll need lots of books. And later still, a computer with a monitor. So it's wonderful if the desk can be extended flexibly and as required. And incidentally: nobody has to know today what his child will need tomorrow. That's because moll offers a 5-year availability guarantee on its additions.The desk height and tilting desk surface adjust fully to ensure a healthy posture and encourage good study habits. A fun yo-yo style pulley makes it easy for your child to raise or lower the height of the desk. The desk surface tilts up to 20° with a child-friendly pull cord system that allows your child to position the work surface at the perfect angle for reading, writing, and creating. This individualized ergonomic comfort reduces strain on your child's back, neck, and eyes.CHAMPION FRONT UP: Tilt adjustment over the entire width of the desk.120 × 72 cm, with 120 × 52 cm tilt-adjustable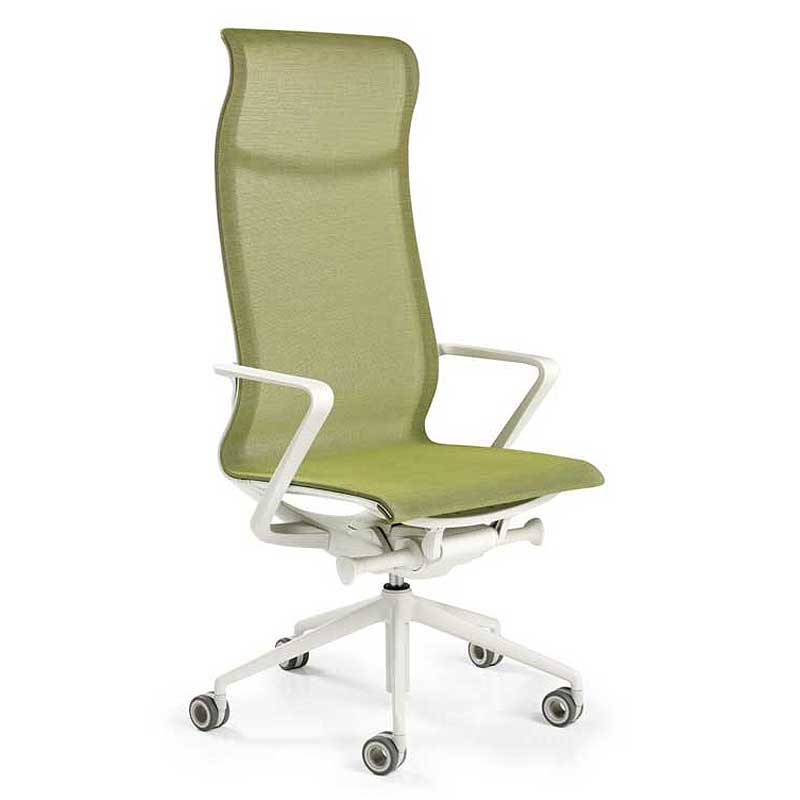 Gollinucci Daniele YOUNIQUE desk chair grey frame
The range of Younique chairs is based on the great idea to have a continuous seat shell with a Synchron mechanism. Thanks to an advanced technology Gollinucci Daniele had succeeded to design and develop such a sophisticated flexible system with insertions of mesh or fabric, that is now protected by a worldwide patent. The rigid elements act together with the elastic upholstering materials as an invisible supporting embrace, ensuring a continuous sense of well-being and dynamic comfort. The open angles of the seat and backrest comply with the today's ergonomic requirements.