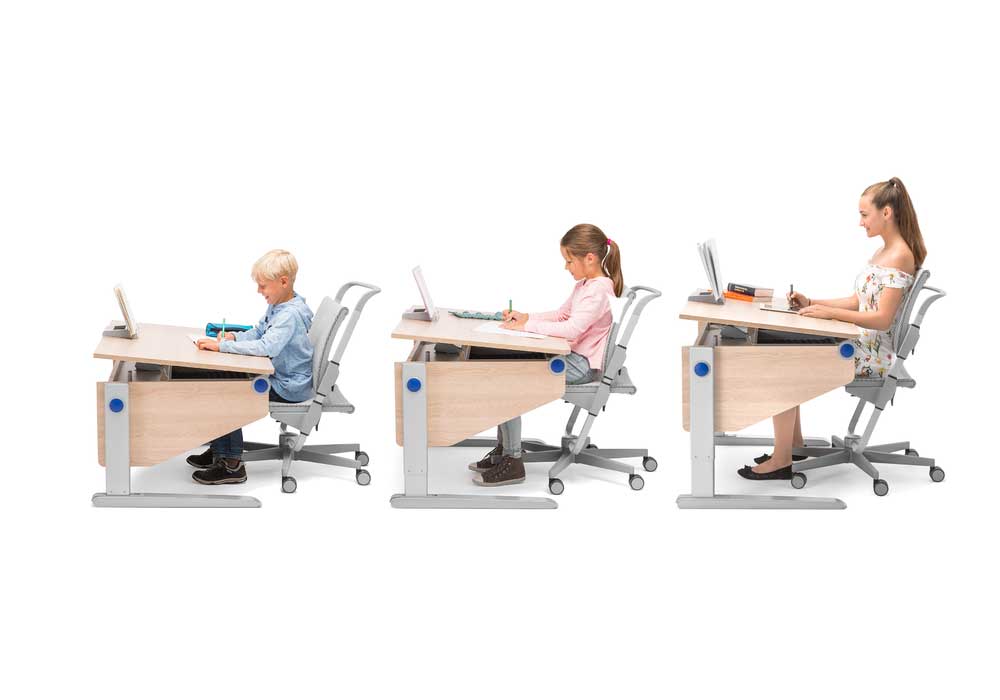 Children's Desks by Moll
As with everything to do with our young ones, we pay close attention to the right size, quality and function of their clothes, shoes, toys and accessories as they grow up. Unfortunately, we tend to pay little attention to the child's seating posture and their surrounding workplace. More often than not, the child tends to do homework on the dining room table, which can lead to poor posture due to the table and chair not being the right height; in addition, the table top cannot be tilted. Overall, these factors can lead to back problems, poor posture and headaches in the future.
That is why children also need ergonomic furniture to adapt to their body at every stage of their development. Depending on their growth, a child's desk needs to be adjusted every so often. It is important that a kid's desk has height adjustable and tilted table top functions for correct upright seating. The high-quality and innovative children's furniture by Moll adapts to the current taste and preferences whilst giving all children and young adults the freedom to develop their unique learning techniques. The interchangeable colours included with the desk, along with other optional attachments, allow creativity and personalisation whilst respecting the individual's own style. This is how Moll has been truly standing out for over 90 years.