---
Everyone has faced an important question - what furniture to choose for a child? Why it is important to choose a chair and a table, taking into account the changes in the child's height and what you need to know about the manufacturer - we will tell you how to choose the right furniture for the nursery.
Teaching a child independence from an early age is essential to their confidence and success in adulthood. That's why we want to introduce the concept of Montessori furniture, many parents think that these lessons can only be included in the classroom, but you'll be surprised to find that you can use these child rearing ideas in your own home. Montessori furniture is inspired by Dr. Maria Montessori's teachings. This children's furniture is growth-appropriate, designed to encourage your child's self-reliance - including things like tables and chairs, shelves and accessories.

Montessori furniture is not just about how tall or tasteful the piece is. By incorporating the Montessori educational structure into your home life, you want to ensure that your child will benefit emotionally, cognitively, and socially from learning to use furniture.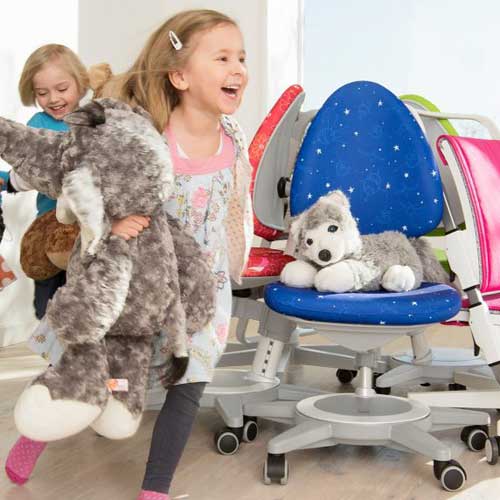 ---
What is
Montessori furniture?
In order to understand Montessori furniture, you must first understand what "Montessori" really is. Montessori teaching focuses on meeting your child's special needs and supporting his ability to self-motivate and adapt to his environment at his own pace. A large part of this program is manifested in educational institutions. For more than a century, Montessori education has been practiced in schools around the world, inspired by the Italian doctor Dr. Maria Montessori's achievements.

Cognitive functioning and abilities

Emotional balance and self-regulation

Social confidence and well-being

Physical health

The goal of child learning is to nurture a child's autonomy and encourage them to become leaders as they mature. But how did it all start, and what does it have to do with furniture?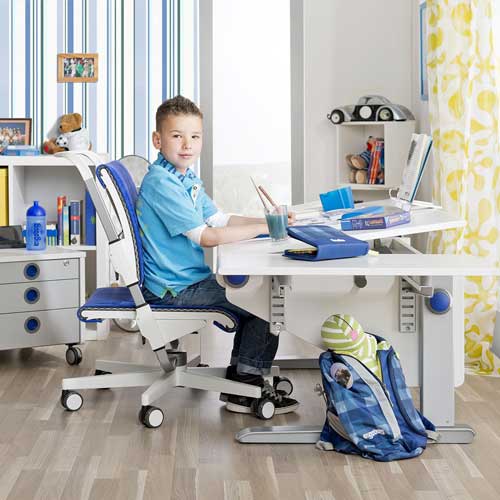 ---
History of Montessori education
and furniture
As mentioned above, the Montessori method was created by the doctor Maria Montessori. dr. Montessori began his work in San Lorenzo, Rome, in 1906 and opened his institution Casa Dei Bambini (in translation - Children's House). The aim was to provide the children of the area with an education equal in quality to those living with greater privileges. This opportunity was extended even to those children who believed they could not learn. With this vision, Montessori education and furniture were created. Children struggling with learning, social and self-discipline challenges were taught to:

Cook Your Own Meals (The Emergence of a Montessori Kitchen Environment)

Arrange the living and play space (Genesis of the Montessori home)

Participate in hands-on educational programs and activities (beginning of the Montessori class)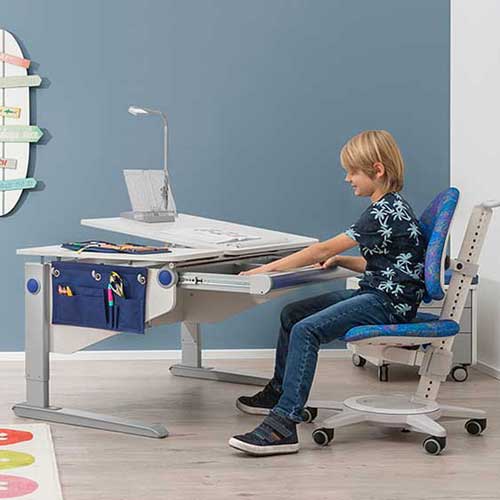 ---
The popularity
of the Montessori philosophy
Soon after the children started the program, Dr. Montessori noticed a significant change in their behavior. The children were engaged in learning at levels that no one imagined they could achieve. They were able to control and manage their emotions to the point that they became calmer, stayed focused for longer periods of time and showed genuine concern for each other and the environment. Since then, this style of education has become popular all over the world. Parents are encouraged to incorporate this practice into their daily lives to reap the same benefits that children experienced in 1906 with Dr. Maria Montessori. With this in mind, it is easy to understand that Montessori furniture is furniture and other child-sized accessories designed for children to encourage self-reliance and experimentation in your home according to the Montessori philosophy. Many families use Montessori tables and chairs for weaning purposes. "Montessori weaning" is like a process that helps the baby to transition from liquid to solid food - for this, the table is an essential element of education, as it provides your baby with a designated place where he plays or studies, the Montessori table encourages your child to learn independence, independence and confidence, because you can sit down at your desk by yourself.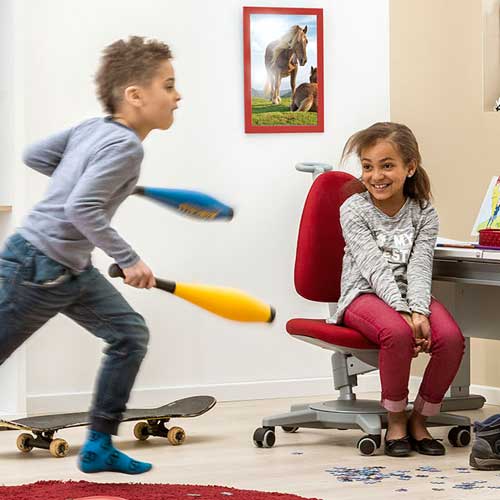 ---
Moll chairs
and tables
The Moll series of chairs and tables perfectly bring the Montessori philosophy to life, allowing your child to grow up independent, secure and self-confident. The adjustable heights of Moll chairs and tables allow them to be used by children from the age of 4 until graduation. Moll is a German company with long traditions, it was founded in 1925 - functionality and quality of furniture have been the manufacturer's motto since the very beginning. Moll observes all essential things - materials, colors, fittings, everything meets the highest safety standards. Moll children's furniture provides an excellent ergonomic fit for the child's height. Studies have shown startling figures that around 50% of children between the ages of 11 and 14 suffer from postural problems. One in three primary school children has back pain and 55% of primary school pupils have problems concentrating. To prevent this, an ergonomic study area is needed. In order for the child to sit with the correct posture while resting, functions such as height and depth adjustment of the seat and backrest, which are built into the Moll MAXIMO chair, must be provided. Moll MAXIMO cushion covers can be machine washed at 40°C and replaced at any time if necessary. No tools are required to replace the covers; simply unfasten the padding, peel off the fabric and fasten after washing.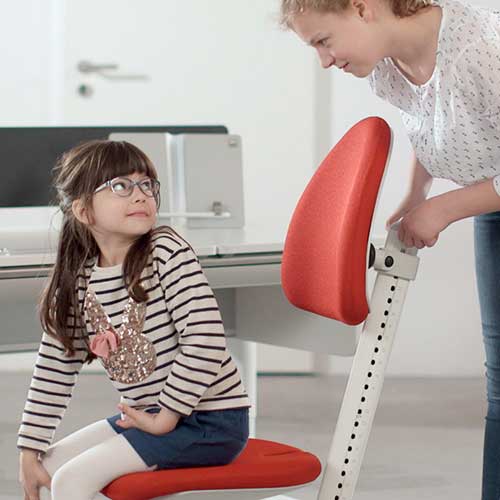 ---
Perfection
in every detail
The manufacturers of Moll children's tables and chairs have thought about the smallest details. Encouraging creativity is an essential part of raising children - Moll table surfaces are easy to clean with water, thus allowing the child to freely use both water colors and plasticine, without fear of damaging the table surface. The outer parts of all furniture have rounded corners and edges, thus protecting the child from trauma. All materials and colors used are anti-allergic and meet the highest environmental cleanliness requirements. The desks have special places for safe placement of cables - all wires are hidden. The large integrated drawers in the table top provide space for storing all kinds of small items, helping to ensure a clean and organized work environment, which is an essential element of the Montessori philosophy!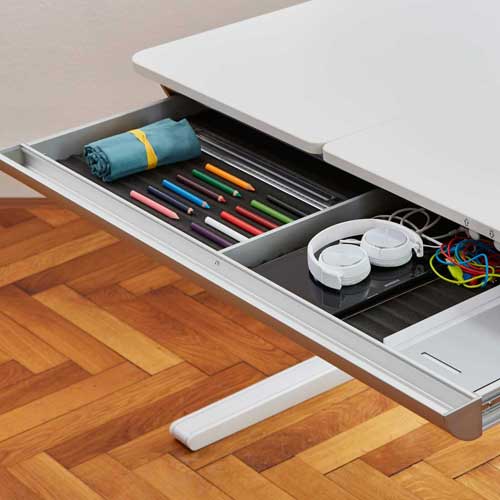 ---
Our Moll
children's furniture collections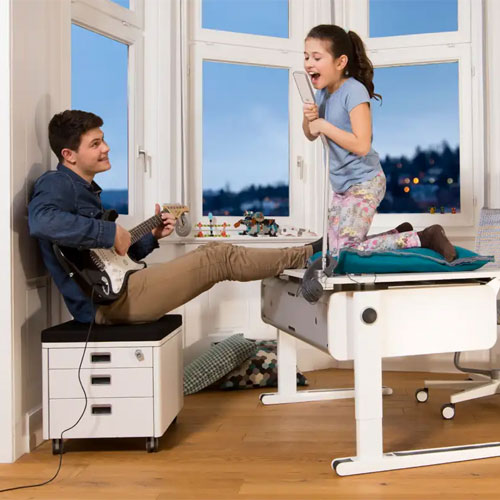 ---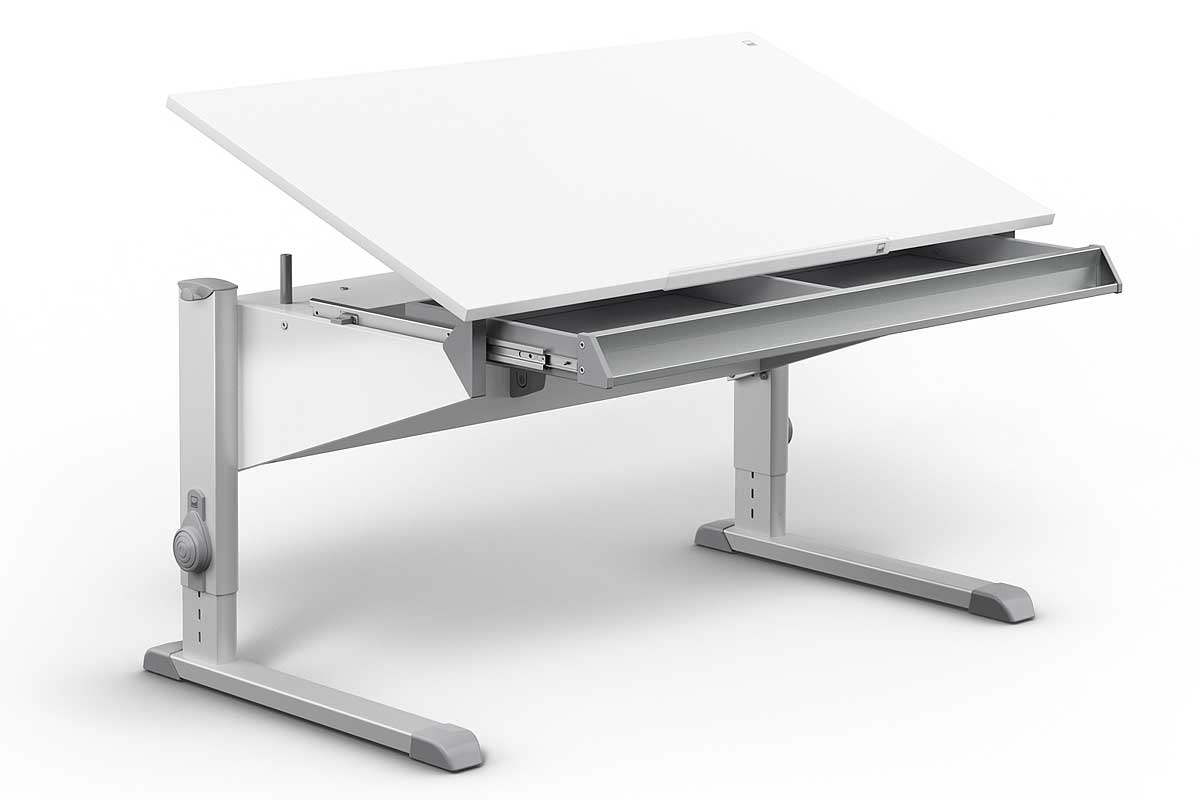 moll Easy
easy: Learning at your desk can be so simple and sophisticated. easy is as simple as it reads. No bells and whistles. Only relevant functions for concentrated learning and working. The collection includes the height-adjustable children's desk 'Sprinter'. The icing on the cake: the Mobilight As with all moll collections, universal additions complete the product range – for the greatest possible individual furnishing options.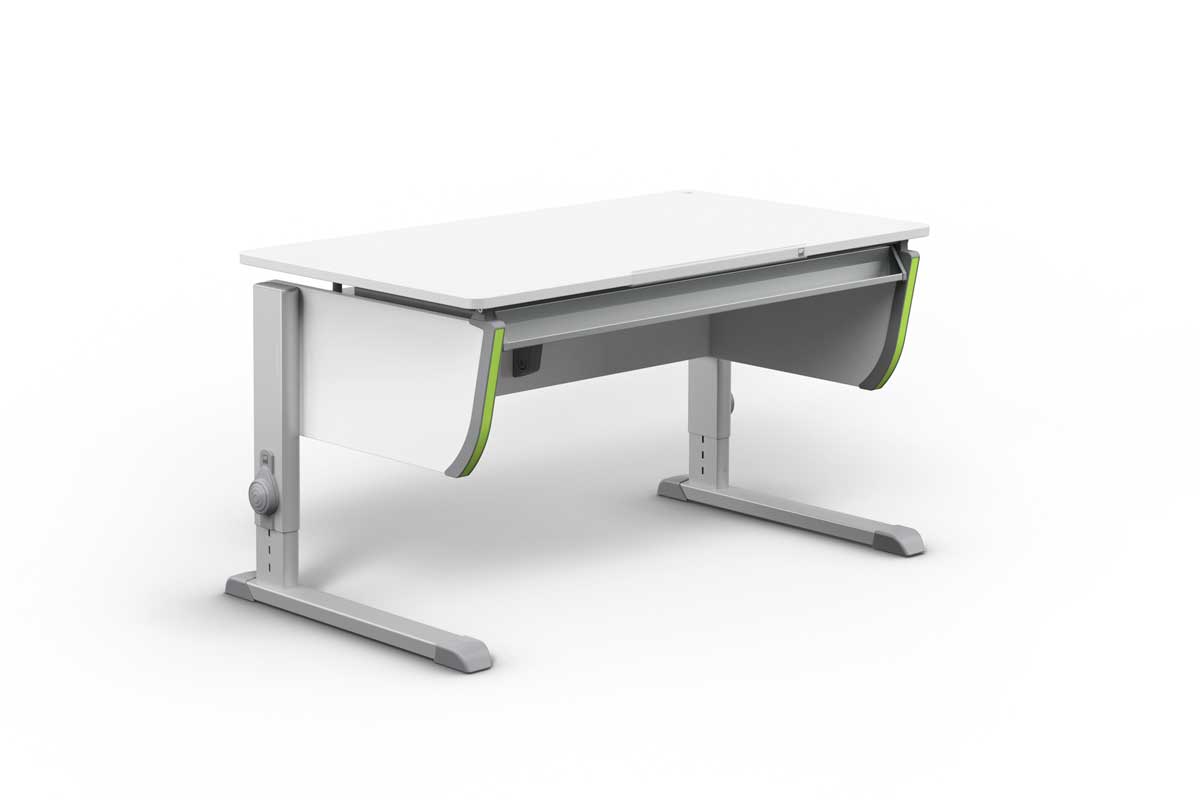 Moll JOKER children desk
The JOKER desk system is our trump card. It is captivating for its reduction to classic moll details but does not compromise in design, quality and function. The love of detail, of the product and the workmanship can be seen at first sight. Focusing on what's important — without skimping on ergonomics — it offers everything a child's desk should, and even grows with the child.As a central workplace for school tasks, the children's desk embodies a variety of attributes: diligence, creativity, the pursuit of knowledge and success.The height adjustment, tilting desktop, different base colour and various colour strips can all help create a personalised, comfortable and ergonomic setting for the child. GIANT DRAWER can be retrofitted to provide additional storage space. The Moll PRO CONTAINERW will be purchased if more extra storage is needed.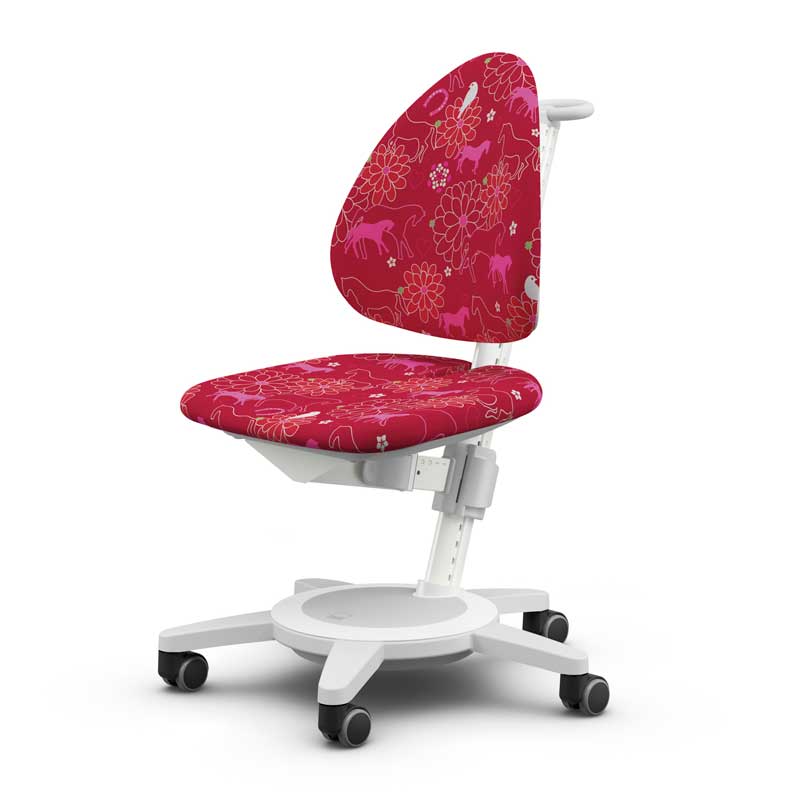 Moll MAXIMO children chair, grey frame
In recent years the moll Maximo has been the best-selling children's swivel chair. The swivel chair Maximo from moll grows not only with the kids but it also offers three adjustments in order to customize it to the individual height and proportions. So kids not only sit comfortably at any time but also all criteria of ergonomics are fulfilled. It prevents back pain and promotes healthy sitting.Molded cushions, a seat with shock absorbers and oscillating back rest intensify the effect and motivate to keep changing the position instead of remaining static.