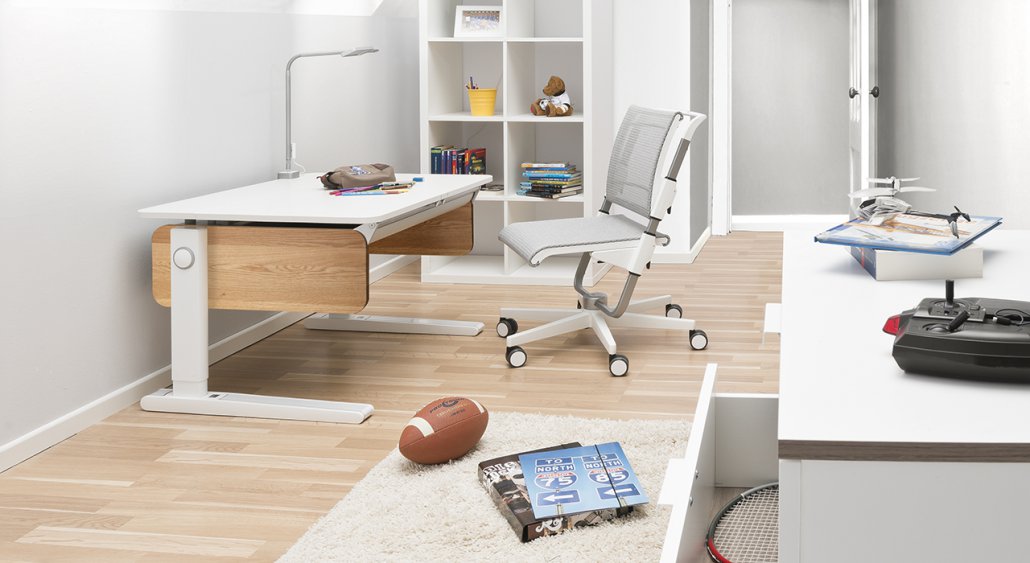 moll Champion children desk
more than just a desk, the Champion
A children's desk is not just a piece of furniture. The kid's desk is where they do homework and revise for exams. It is a place where they prepare for their future and where they will need to feel comfortable. Moll Champion can help with the comfort factor.
Quality, design and function of the Champion desk have set new standards by combining ergonomics and safety with modern design. This is why the Champion desk by Moll has won the international Red Dot Award 2018 and the prestigious German Design Award 2018.
Due to the integrated cable pull height adjustment, even children will be able to adjust it by themselves. Rounded corner of the desktop provides extra safety and includes eight accent colours for kids to add their own personal touch to the desk.
The Champion desk can also be complemented with matching storage containers to complete the study room. The Cubic mobile pedestal can be used to store the child's work while the Cubicmax, which is the bigger model, has shelving for kids and young adults to store their folders.